The Munsters LE Pinball Machine
Step inside to join the macabre Munster family at 1313 Mockingbird Avenue with STERN Pinball. Dive into the frightfully fun world of Herman and Lily Munster, along with their eccentric Grandpa, werewolf son Eddie and pretty niece Marilyn as you explore the many delights and frights of the Munster's life!
The Munsters LE Pinball Machine For Sale
The Munsters is designed by one of STERN Pinball's most prolific designers – John Borg. Responsible for games like KISS, Iron Man and Guardians of the Galaxy, his latest game is all about television's original frightful family – The Munsters! The Munsters breathes new life to the traditionally monochrome show, bringing with it a plethora of modern features including a high definition LCD screen and stunning cabinet graphics.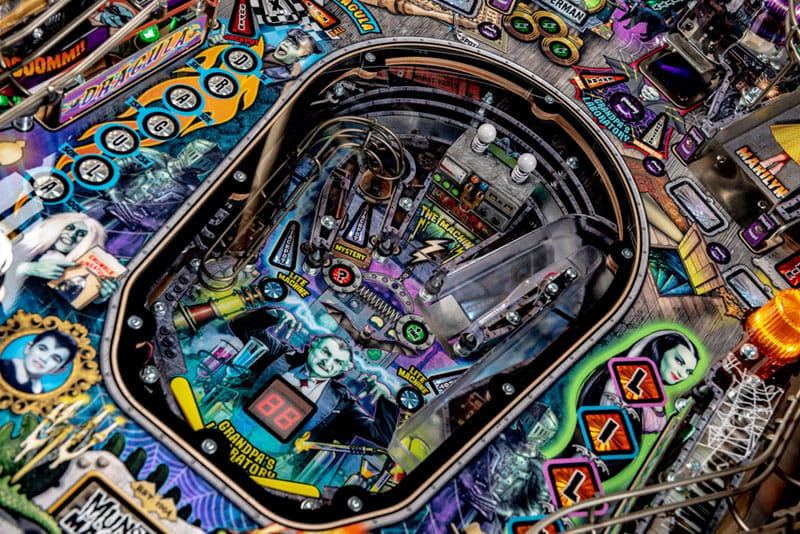 The Munsters were an icon of the 1960s TV monster explosion with their witty comedy, and well renown for being one of the most re-run television shows in American history. The game invites you to join America's first frightful family with Herman, Lily, Eddie, Grandpa and Marilyn Munster in a run of delightfully fun adventures and modes.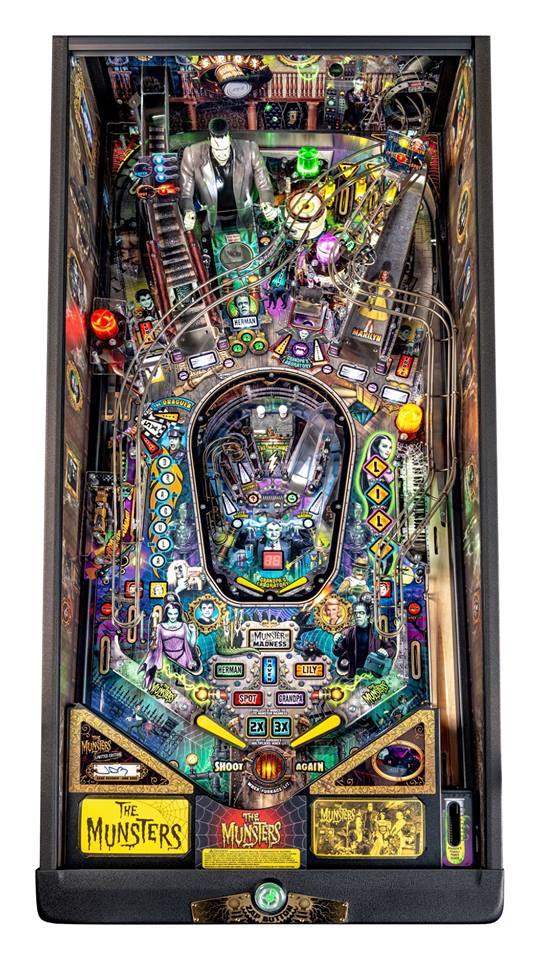 Stern's The Munsters Pinball is available in three versions – The Pro Edition, the Premium Edition, the Limited Edition model. A sheet comparing the features of these three machines can be seen at the following link:
The Munsters Pinball Machine – Features Matrix
The LE (Limited Edition) version of The Munsters offers a very unique aesthetic based around one of television's most beloved sitcom families, where you'll find Herman himself at the top of the playfield, Eddie's pet dragon Spot hidden away under the staircase, and even a scoop to enter Grandpa's secret laboratory, which this version features its own special lower-playfield design, complete with its own ramp, wireforms, targets and multiball modes!
The LE is limited to only 500 machines worldwide, and includes a unique, serialised metal plaque, collector's certificate of authenticity signed by Gary Stern, gold coloured legs, internal art blades and even custom cut spider-web design side armour.